About the King's Lynn Office
Fraser Dawbarns has had a presence in King's Lynn since the 1970s making us one of the most well known King's Lynn solicitors. First as Walton Jeffery Armitage and then as Dawbarns Pearson before our 2008 merger created Fraser Dawbarns.
The firm has occupied some of the town's significant buildings over our time in King's Lynn and our current office on the Tuesday Market Place is no exception.
A full range of legal services, from residential conveyancing to litigation to a range of company legal services, are available from the King's Lynn solicitors office.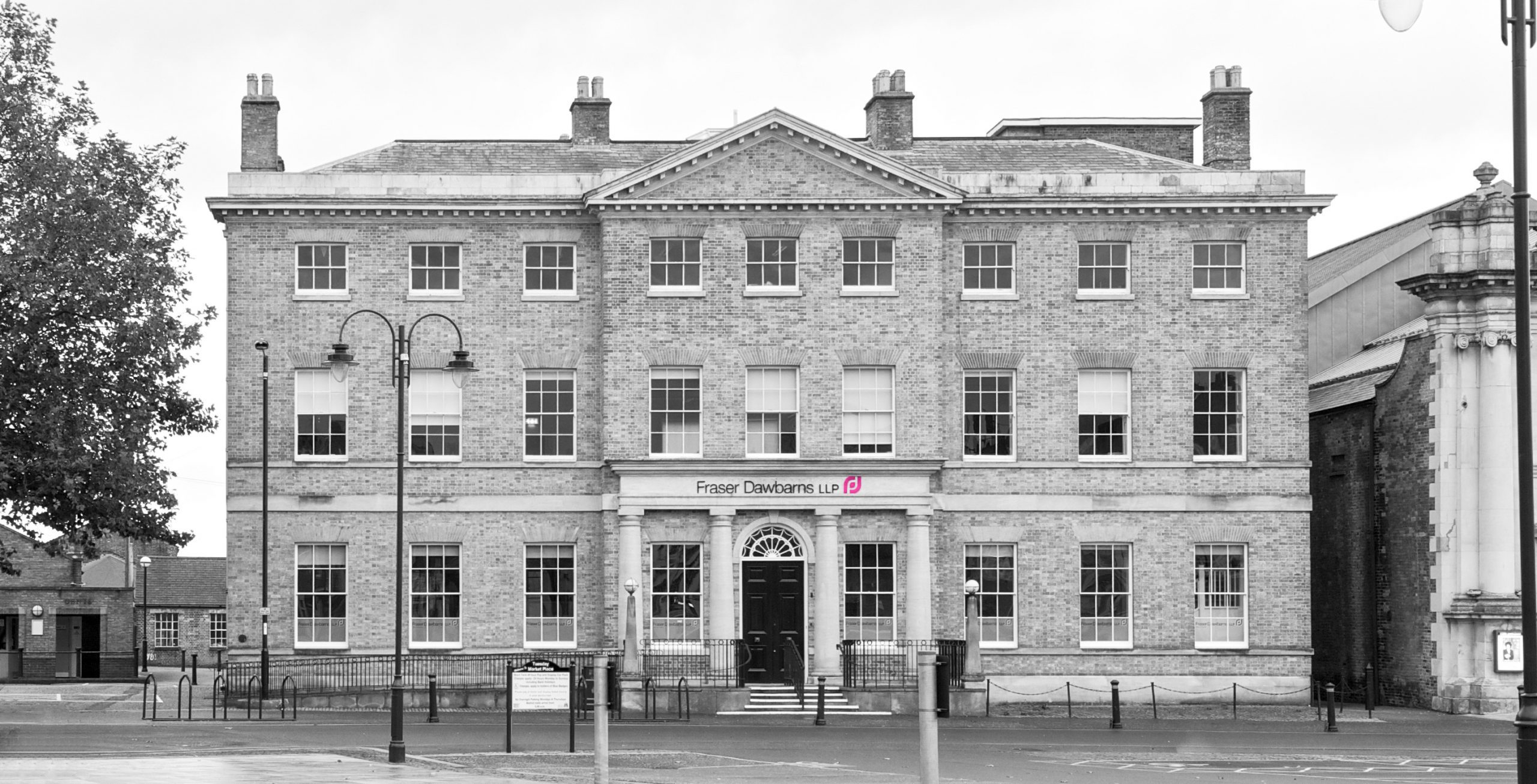 The Fraser Dawbarns King's Lynn office.
Our People
At Fraser Dawbarns solicitors, our people are what set us apart. Our friendly and approachable team provides a quality service, focused on the needs of our clients.
Our Services
The legal team at Fraser Dawbarns provides a full range of services. We offer timely, seamless advice on related areas such as agriculture, employment law, residential and commercial property, disputes and claims, competition and other matters. We have an efficient, clear, practical and client focused approach, giving you total peace of mind that your matter will be handled by a highly trained and capable legal professional. Our focus on client care means that we have a client satisfaction rate over 95%.
We can provide advice on and practical support with:
Residential Property
Wills, Trusts and Estates
Personal Injury
Agricultural Law
Company Legal Services
Family Law and Divorce
Commercial Property
Legal Disputes
If you would like legal advice for you, your family or your business, do not hesitate to contact our team today to find out how we can help you.
Testimonials
We could not have asked for a more professional, friendly and supportive service from Kirsty Haines and her colleagues at Fraser Dawbarns.
Client - Ely Office
Recommended By The Legal 500 Directory*
*We are recommended for the following practice areas: Corporate and Commercial, Debt Recovery, Employment, Personal Injury: Claimant, Agriculture and Estates, Contentious Trusts and Probate, Family, Personal Tax, Trusts and Probate & Commercial Property.
Services
Contact