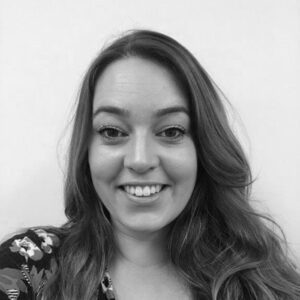 The most common enquiries that I am currently receiving are from clients asking about making a Will during lockdown. People want to know whether it is possible under the current restrictions and whether it is advisable to wait until there is a return to normality.
It goes without saying that everyone is concerned about the risks presented by Covid-19. It is clear from the significant increase in Will instructions received that people want to get their affairs in order and have one less thing to worry about.
Having an up-to-date Will is always important and being in lockdown does not prevent you from making your first Will or updating your existing Will. In fact, at Fraser Dawbarns we are continuously reviewing our practices to make sure that we can continue to offer the same level of service, at the same time as keeping our clients safe.
In normal circumstances, our Wills team would arrange a face–to-face appointment, to meet with our clients and get to know their circumstances and their intentions. Sadly, unless there are exceptional circumstances, this is not the safest option for many clients, especially those who are more vulnerable.
We are trying to give our clients as many options as possible, by offering telephone appointments or by having meetings using video conferencing facilities such as Zoom or Microsoft Teams. We can also deal with most matters by email or post, we just need to verify your identity.
After our initial consultation, we will have ascertained your concerns and requirements and will be able to prepare a draft Will for your consideration. Your draft Will can be sent to you by post or email, accompanied by an explanatory letter that breaks down each clause of the Will so that it can be easily understood.
For a Will to be legally valid it needs to be signed in the presence of two independent witnesses, who also sign the Will. The witnesses will need to be competent, independent adults and must not be a beneficiary of the Will or married to a beneficiary. Anyone witnessing the signing of a Will, along with their spouse or civil partner, will lose their entitlement to inherit under the Will.
Due to self-isolation rules and social distancing guidelines getting your Will witnessed can be more of a challenge than usual, but we will assist you with careful planning to make it achievable.
This process could be conducted outdoors where each person separately signs the Will within clear view of the other two.
Alternatively, it is possible to witness through a window and to then (whilst observing the relevant face covering and hand sanitising precautions) pass the Will outside for the witnesses to sign.
During these difficult times we have had to be creative in assisting our clients to execute their Wills, however it is vitally important that both witnesses have a clear line of sight of you signing your Will. The witnesses do not need to read the content of the Will.
If you are self-isolating it may be possible for a member of your household to be eligible to act as a witness. For example, this could be a carer or housemate.
Whichever approach you take, it is vital that the Will is signed correctly. We will support you in doing this with detailed instructions and suggestions which ensure you are complying with the current rules and restrictions.
Once your Will is executed, it is valid immediately. Suitable arrangements can then be made for the valid Will to be returned to us for safe keeping, with copies being provided for your records at home.
These are difficult times, especially for the more vulnerable in society, and I hope that this will offer some reassurance to anyone who is unsure about making a Will during the lockdown. If you would like further clarification on anything in this article, or you would like to speak to someone about making a Will, please contact either myself or one of the Fraser Dawbarns private client team to book an initial consultation.
Find out more about making a Will at Fraser Dawbarns
Download our 'Making a Will' advice leaflet
Find our more about our full range of Wills and Estates services
This article aims to supply general information, but it is not intended to constitute advice. Every effort is made to ensure that the law referred to is correct at the date of publication and to avoid any statement which may mislead. However, no duty of care is assumed to any person and no liability is accepted for any omission or inaccuracy. Always seek advice specific to your own circumstances.  Fraser Dawbarns LLP are always happy to provide such advice.