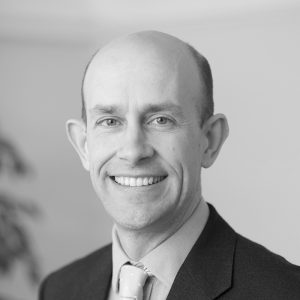 Iain Grimes has been elected managing partner of  Fraser Dawbarns. Iain succeeds Melinda Smith who will be remaining at the firm and working in the Family Law department.
As head of the residential conveyancing department, Iain will be bringing many years of leadership experience to the managing partner role. Under Iain's management, the conveyancing team has expanded and the department has achieved the 'Conveyancing Quality' accreditation from The Law Society. Before coming to Fraser Dawbarns, Iain was previously head of conveyancing at another local law firm.
In addition to this, Iain has had over 16 years of experience as a partner of a law firm and has been a regular member of the Management Executive committee.
Iain's primary focus has always been on delivering exceptional client service both personally and within the department he runs. Iain has a clear insight into what clients expect from the firm and his priority will be ensuring that Fraser Dawbarns continues to provide a high quality and client focused service.
During Melinda's tenure, Fraser Dawbarns has expanded, opening a new office in Ely and moving to a larger premises in March. Iain looks forward to building on these foundations and taking the firm forwards, tackling the challenges and changes that a post Coronavirus world will bring.
Iain is delighted to have been elected as the new managing partner, saying:
"I would like to thank Melinda for her hard work as managing partner. I am honoured by the trust that my colleagues have placed in me and I am excited to be taking on the challenges that will come with my new role. I would also like to thank the exceptional staff at Fraser Dawbarns, who are dedicated to their jobs and committed to providing the quality service our clients know us for, even in difficult times. I look forward to working with you all."
Find out more about Iain Grimes