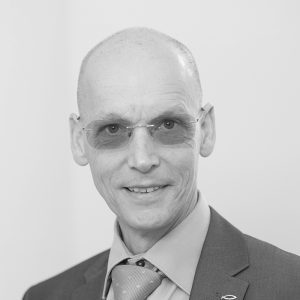 In October, when children are preparing their costumes and going out trick or treating, some solicitors will be facing a different kind of horror as they prepare for new standards and regulations which will be coming into force in November.
Solicitors are one of the most heavily regulated professions in the country, and are subject to very tight rules, which are enforced by The Solicitors Regulation Authority (SRA). Unlike unregulated providers of legal services, solicitors are required to uphold the law, act with integrity, protect client money and assets and act in the best interest of their clients. A solicitor who doesn't meet these high standards is liable to be struck off and will likely lose the right to ever practice law again.
This won't change under the new regulations, solicitors will still be obliged to give you a high quality service and act in your best interests, but the new rules make subtle changes that should mean their clients will get a better service than ever before. As Anna Bradley, chair of the SRA board put it:
"Our new regulations place a sharp focus on the high professional standards that we and the public expect."
This is part of a series of changes aimed at giving clients the best service possible. Last year solicitors were required to be more transparent by listing costs for certain types of legal services on their website enabling clients to make more informed choices. Now this principal has been expanded and taken further.
A big change has been a shortening and simplification of the rules, making the information much more accessible for a non-legal person. The Accounts Rules, have been shortened from 41 pages to 7 and rule 20, for example, has been reduced from nine sections and six guidance notes to three short paragraphs. It should be now far easier for a client to assess by themselves whether their solicitor has achieved the high standards required by the profession.
There are also two new Codes of Conduct being introduced by the SRA, one for solicitors and one for law firms. The Code of Conduct for Solicitors addresses standards of professionalism while the Code of Conduct for Firms sets out standards expected from firms. This means that managers and people responsible for compliance can also now be held to account by the SRA. It also means that support staff will be held to the same standards.
At Fraser Dawbarns, we welcome and are prepared for the new regulations. We have always made client care and the ease of doing business with us the highest priorities of the firm. Our clients agree, throughout the past year, over 98% of clients surveyed have rated the Quality of Service they have received as 'Excellent or 'Good'. Fraser Dawbarns already offers an exceptional service to our clients and we don't anticipate needing to alter the service we offer to bring us into line with the new, stricter codes.