Sports Connections Foundation, a  Peterborough based charity  were back in Downham Market this week to bring their  ProKick Schools Challenge to Hillcrest Primary School in Downham Market.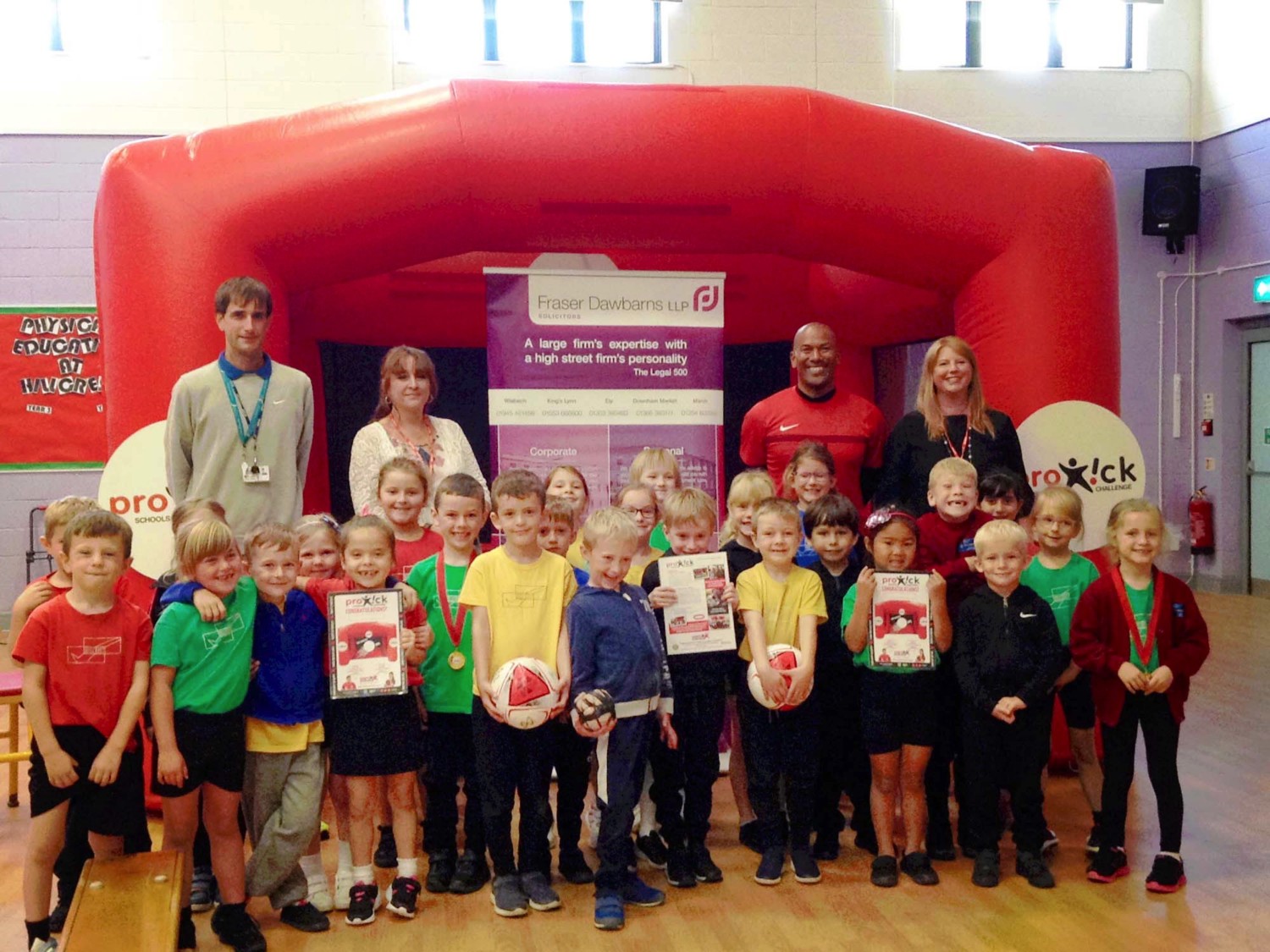 The ProKick Challenge is a unique and exciting fundraiser available to schools across England which builds children's resilience, confidence and self-esteem and gives them the opportunity to raise money for not only for this very worth while charity but 40% of the funds raised goes to their school.
Junior McDougald, a former professional footballer hosted the challenge where children kick a football into the largest inflatable goal in the country with the speed of the kick measured by radar gun. Junior played for Tottenham Hotspur's youth team and went on to make over 90 appearances for Brighton and Hove Albion and a range of other clubs during his career. Junior has also had a career as an actor, appearing in Sky One's Dream Team between 2001 and 2006.
Children taking part raise sponsorship for their challenge and can win certificates, medals and prizes for hitting certain targets.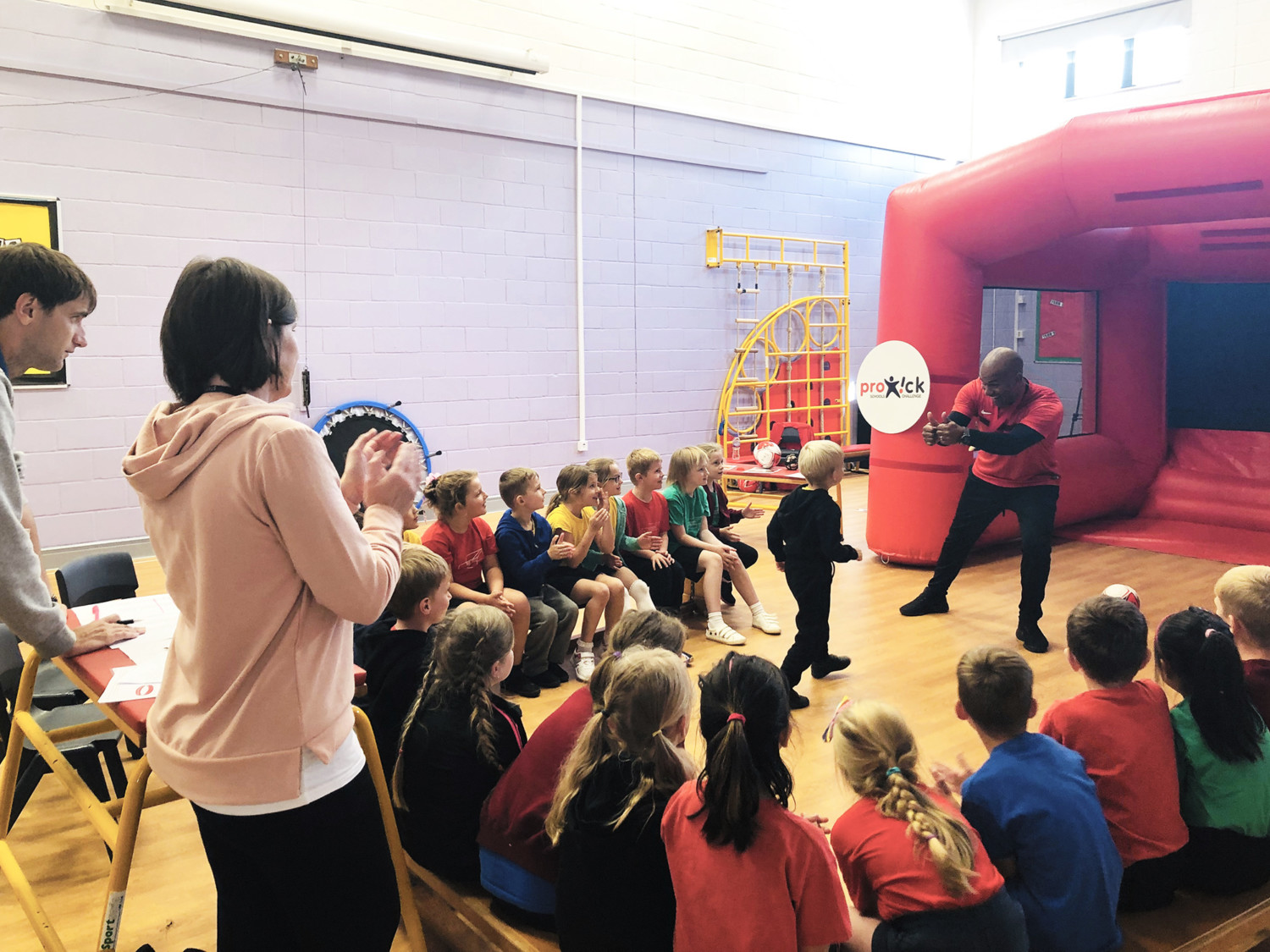 Junior was joined at the ProKick Challenge by charity partners Fraser Dawbarns LLP. Managing Partner Melinda Smith and Practice and Finance Director Clare Fairfold came along to support the event. Melinda says:
"It is fantastic to see a local charity doing so much good work and it has been a privilege to be working with a charity that is so committed to helping disadvantaged children. With our Downham Market office just down the road from Hillcrest School, it was a perfect opportunity to come and see the ProKick Challenge in action. Junior is fantastic with the children and the event has been inclusive, great fun and inspirational for the children."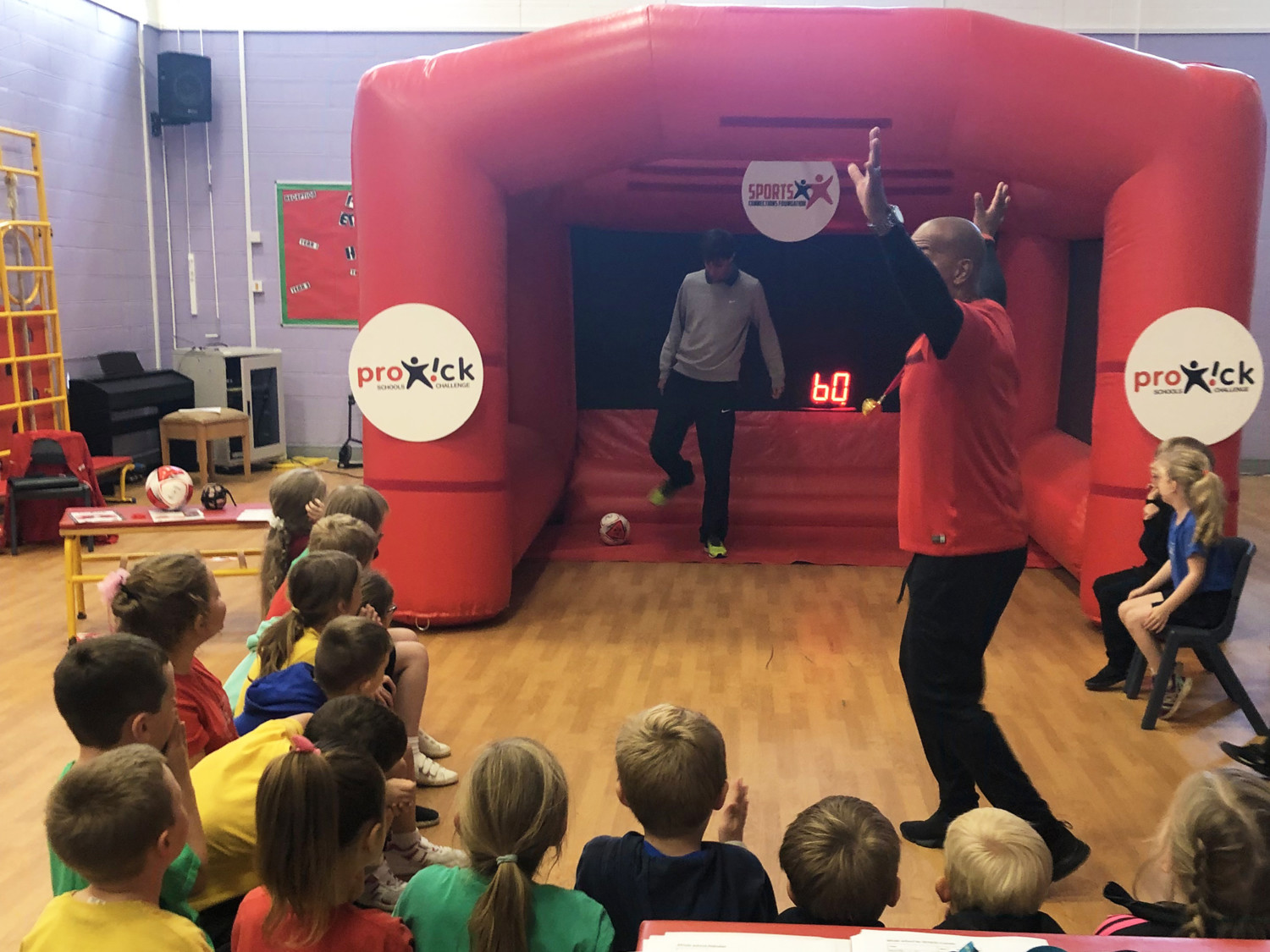 Fraser Dawbarns have donated over £7,700 pounds to Sports Connections Foundation so far with more to come from the proceeds of their 2019 charity golf day. Junior is very grateful for the support that the firm has provided saying:
"A huge thank you to our charity partners Fraser Dawbarns for helping our children's charity. Money raised by Fraser Dawbarns has helped Sports Connections Foundation to provide free initiatives like the ProKick Schools Challenge which is helping thousands of children in schools across Norfolk, Cambridgeshire. It has also helped us to provide more Sporting Wishes for children facing life-threatening illnesses and to develop positive futures for disadvantaged children. So far we are proud to have engaged with over 35,000 as a direct result of donations from Fraser Dawbarns and a total of 500,000 children across the UK. Our goal is now to reach one million children and anyone who would like to help us reach that goal will be more than welcome"
You can find out more about Sports Connections Foundation on their website at https://www.scfchildrenscharity.org.uk/ and donate to their JustGiving page here https://www.justgiving.com/sports-connections.