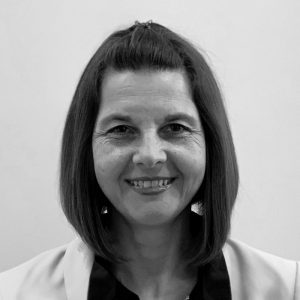 It took a long and hard fought campaign for same sex couples to be afforded the same legal rights and responsibilities as heterosexual couples. Civil partnerships were an important step on the way towards marriage equality and these are now due to be opened up to opposite-sex couples.
This began when Charles Keidan and Rebecca Steinfeld applied to the Government Equalities Office for the right to cement and celebrate their relationship with a civil partnership.  This was denied because civil partnerships were only available to same sex couples.
Keiden and Steinfeld mounted a legal challenge and in June 2018, the Supreme Court ruled unanimously that the current situation was discriminatory and unjustifiable, and therefore unlawful. Consequently the judges made a 'Declaration of Incompatibility', giving the Government the power and the duty to equalise civil partnerships.
Last week The Civil Partnerships, Marriages and Deaths (Registration etc) Bill 2017-19 passed its final stage of parliamentary scrutiny, allowing the Government Equality Office to open up civil partnerships to male-female couples.
What is a Civil Partnership?
A civil partnership is a legally recognised relationship between two people offering many of the same benefits as marriage. This includes parental responsibility, child maintenance, inheritance tax, social security, tenancy rights, life insurance recognition and next of kin rights. It reduces the possibility that the surviving partner might not be able to afford to stay in the family home, a risk that cohabiting couples can face.
What are the Main Differences Between a Marriage and a Civil Partnership?
Formal Differences
Marriage and civil partnerships are defined by different laws and have an entirely separate legal basis to each other. Civil partners cannot call themselves married for legal purposes.
The Ceremony
Civil partnerships are registered by signing the civil partnerships document but there is no requirement for a ceremony to take place or for the exchange of vows. Marriages are established by the exchange of words and signing of the marriage register during a religious or civil ceremony.
Certificates
Civil partnership certificates include the names of both parents of the parties whereas marriage certificates have traditionally only included the fathers' names. The Civil Partnerships, Marriages and Deaths Bill makes provision for the mothers' names to also be included on a marriage certificate.
Overseas
Some countries recognise civil partnerships whilst others do not. When it comes to travelling or moving abroad, this could potentially cause issues. Marriage is a recognised and legally binding institution throughout the world.
Ending the Relationship
A civil partnership is ended by a Dissolution Order whereas a marriage is ended by a Decree Absolute and the grounds for these are similar. Adultery is defined as occurring between people of opposite sex, so is not currently grounds for dissolving a civil partnership. Whether this will remain the case with heterosexual civil partnerships remains to be seen.
Cohabiting Couples
Unmarried couples living together are the fastest growing household group in Britain. In the UK there are over 3.3 million unmarried cohabiting couples, often having shared financial responsibilities and nearly half of them having children. Many people believe that cohabiting couples gain rights over time as a 'common law' husband or wife, but in reality they do not have the same legal protections as those in a civil partnership or marriage.
If a cohabiting couple wants the same legal rights and recognition as a married couple but would rather not get married, a civil partnership could provide them with this option. A civil partnership confers the same privileges and responsibilities as marriage and opens up significant benefits through tax breaks and allowances.
Until the law is passed, a cohabitation agreement can help to define possessions and outline the responsibilities of each party in case of relationship breakdown but these are advisory and not legally binding. Cohabiting couples should also make Wills to provide for their partner in the event of their death as this will not happen automatically.
Now that the legislation has been amended, it is a significant step towards equality in all relationships. Civil Partnerships should be available for all by the end of the year.
For advice on the issues surrounding Financial Remedy subsequent to Civil Partnership Dissolution or Divorce please contact Jackie Jessiman at Fraser Dawbarns on 01353 383483.
Find out more about Jackie Jessiman
Find our more about Cohabitation Agreements
Find out more about making a Will
Find out more about the full range of Family Law services available at Fraser Dawbarns