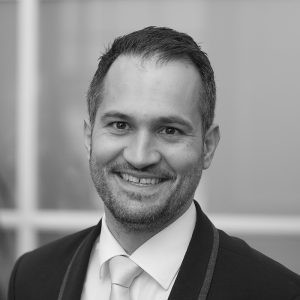 For many years, the UK Government offered a range of subsidies for renewable energy projects, providing grants for those setting up commercial renewable energy plants and offering reductions on energy bills for homeowners who installed solar panels on their houses.
This helped create many small plants supplying energy to the National Grid – and also helped the Government reach their legally binding obligation to cut carbon emissions.
That all changed when the Government scrapped subsidy payments for onshore wind projects. With the withdrawal of subsidies, investment in the wind sector dropped. The private sector won't commit to projects that don't produce suitable returns, instead looking to alternatives that will produce better returns on their investment.
It was a similar story in other renewable sectors such as solar, as subsidies from the Government were reduced, investment in the sector was pared back.
There are now some signs that suggest the renewables market is recovering including the financial close of the first subsidy-free onshore wind project.
This is partly because of Power Purchase Agreements (PPAs), where power generators sell the energy they produce directly to a buyer. PPAs are long-established in the US and are becoming more common in Europe. By finding installations with sufficient power requirements, it's possible to sell all the power generated by a renewable energy project to the private sector at pre-agreed prices, giving more certainty to investors.
The main reason is that the private investor can now yield higher returns on their investment. This has partly come about due to the reduction in the cost of generating power from renewable technologies. The price of wind turbines and solar photovoltaics used in renewable projects has come down and the technology now recovers more energy when in operation, further driving costs down.
More efficient technology, a lower cost investment and a market for the energy generated have all contributed to the return of private finance to the renewable markets.
The majority of investments in renewable energy projects follow a cyclical process. At certain points in this cycle the cost of investment outweighs any potential return and the uptake from the private sector is dampened. Then as the cost of technology reduces, the returns on the investment recover.
Battery technology often goes hand in hand with renewables, as wind and solar plants frequently use vast arrays of batteries to store generated energy. Despite huge advances in battery technology in recent years, the cost of these arrays limits the potential for returns. This sector is developing very quickly, so although it remains very much a "watch this space" opportunity for now it is a very exciting prospect for the near future.
Having worked with a number of local developers and landowners on renewable energy projects, Fraser Dawbarns sees this as a very exciting prospect – technological development is now providing real opportunities for people to set up profitable renewable energy sites without having to rely on subsidies.
Find out more about Daniel Ball
Find out more about the agricultural services at Fraser Dawbarns