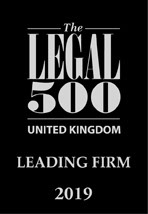 The 2019 Legal 500 rankings have just been released and Fraser Dawbarns are delighted that for every category we have previously ranked for, we have seen either an increase in rankings or we have held our position.
We are also very pleased to be ranked in two new categories; Debt Recovery and Contentious Trusts and Probate.
The Legal 500 is regarded as 'The Client's Guide to the Legal Profession' and is researched through interviews with legal professionals and clients.
Fraser Dawbarns would like to congratulate every one of our lawyers for helping us towards this result, in particular those singled out for praise in this year's editorial. We have listed the quotes from the 2019 Legal 500 review below.
The 2019 Legal 500 Categories
Corporate and commercial: Elsewhere in East Anglia – Tier 2 (Last Year – Tier 4)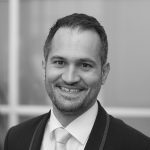 Fraser Dawbarns 'scores highly in all aspects – clients receive quick responses, a thorough service and good value for money'. Daniel Ball leads a commercial practice that handles multimillion-pound acquisitions and projects for a large number of SMEs across the region. Tony Cheetham has 'an excellent overview of a wide range of legal issues that can affect a business'. Silke Trevor is 'very enthusiastic, hardworking and patient'. Associate Carla Goodyear is 'extremely efficiently with professional ability and expertise; she has a deep understanding of the complexities that present themselves in enterprises'. Jenny Rushmer is also recommended.
Dispute Resolution>Debt Recovery – Tier 2 (2019 Legal 500 First Time Ranking)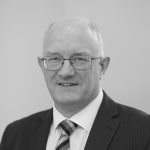 At Fraser Dawbarns 'the overall level of service is very good, with fast response times and good knowledge'. Head of litigation Neil John and litigation executive Derek Shores in Wisbech are 'very knowledgeable and easy to approach with regard to advice'. Shores has more than 40 years' experience at the firm and has 'encyclopaedic knowledge and a legendary reputation for chasing money'.
Human Resources>Employment – Tier 4 (Last Year – Tier 4)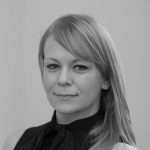 Fraser Dawbarns has 'a very friendly and helpful team giving timely responses at a reasonable cost'. Head of litigation Neil John is the key contact. Associate Kim Cross has 'a very good understanding of a range of personnel issues and her guidance is given with consideration of care for the individual whilst protecting the rights of the business'. She acted for an employer in a complex case involving an employee on long-term sick leave.
Insurance>Personal Injury: Claimant – Tier 3 (Last Year – Tier 4)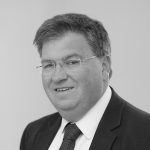 Fraser Dawbarns has an experienced partner in head of civil litigation Neil John in Wisbech. His broad litigation practice includes a steady flow of complex personal injury claims. Among his recent highlights was a case in which liability was strongly denied and in which he replaced the incumbent solicitors. He managed to achieve a £25,000 settlement for a pedestrian who had been struck by a car. Another case saw him achieve an improved outcome for a client in a dispute over who had right of way at a temporary traffic light, in which witnesses were unwilling to give evidence. He also secured a £16,000 settlement in a case where liability was strenuously denied because of the client's pre-existing back condition.
Private Client>Agriculture and Estates – Tier 3 (Last Year – Tier 3)
The agriculture practice at Fraser Dawbarns has a growing client base of agricultural businesses seeking advice on corporate and commercial matters, as well as property sales and estate management. Head of commercial Daniel Ball recently advised on a major battery storage facility development for a rural client. Head of private client Harleen Hanson also plays a key role in the practice. Partner Kieren Cross also handles trusts and estates matters for agricultural clients, often involving cross-border assets. Tony Cheetham and Silke Trevor are recommended for the land sales and tenancy matters.
Private Client>Contentious Trusts and Probate – Tier 3 (2019 Legal 500 First Time Ranking)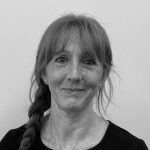 Contentious trust and probate matters are a key element of the litigation practice at Fraser Dawbarns, where head of dispute resolution Neil John is recommended. Associate Janet Lane plays a key role in the practice and she recently acted for a client claiming as both beneficiary and executrix of her father's will in a case concerning whether a gift comprised both property and land. The case settled shortly before trial. Lane also acted for a client with a beneficial interest in a property who ultimately received full value after its sale.
Private Client>Family – Tier 3 (Last Year – Tier 4)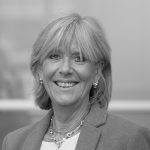 Fraser Dawbarns handles all aspects of family law from pre-nuptial agreements to complex financial matters. Senior partner and head of family law Deborah Allen in King's Lynn 'creates an atmosphere of calm and security allowing what is a traumatic process to be carried out efficiently and in her clients best interests'. She recently represented the financially weaker party in a multimillion-pound pre-nuptial agreement case. Managing Partner Melinda Smith in March represented a client in divorce proceedings issued in two jurisdictions involving pensions with total assets exceeding £2m. 'Practical and down-to-earth lawyer' Rebecca Woodley in Downham Market is 'passionate about getting a good result for her clients, for whom she works tirelessly; she is thorough and meticulous in her approach, yet sensitive and compassionate when dealing with clients'.
Private Client> Personal Tax, Trusts and Probate: Elsewhere in East Anglia – Tier 2 (Last Year – Tier 3)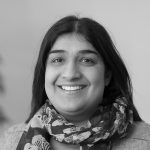 Fraser Dawbarns Downham Market is known for 'great response times, very professional business acumen and good value for money'. Clients praise the firm's 'excellent service and outstanding technical knowledge, provided on a timely basis' and remark that 'the firm is very efficient and approachable and the lawyers are always happy to chat over an issue'. Harleen Hanson in King's Lynn has 'a very professional and sensitive approach'. Kieren Cross acted for the executor of a large estate for which the will had been incorrectly drafted by the deceased. Associate Amy Pettitt has 'excellent technical knowledge and approach to clients'. Pettitt and legal executive Sarah Lamb are 'attentive, sensitive and relate well to clients'. Legal executive Cath Collins has 'the ability to explain jargon in simple terms, with a friendly but business-like manner'.
Real Estate>Commercial property: elsewhere in East Anglia – Tier 2 (Last Year – Tier 2)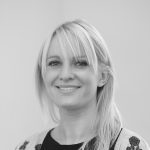 At Fraser Dawbarns 'the overall level of service is excellent; its knowledge of regulations regarding commercial property and the advice it gives are always well researched'. Head of commercial Daniel Ball is the key contact in the practice, which includes experienced partner Tony Cheetham and solicitor Jenny Rushmer in Wisbech, who is 'young and exceptionally bright and gives prompt and unequivocal answers to any queries'. Cheetham advised on the securitisation of a property in central London, and acted for a consortium of landowners in the granting of an option for a new residential development.