Consultant Solicitor Eileanora Ni-Charthaig explains why buying or selling land may not be as simple as you think.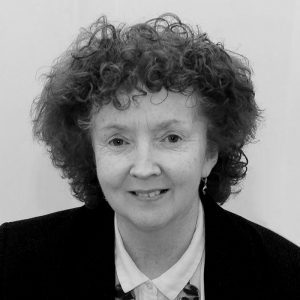 The idea of buying a plot of land and building a stunning property on it is extremely attractive, and most people assume their first call should always be to an estate agent – but that's actually not true. The first step of your journey should always be to a solicitor, and that advice is of equal importance to people selling land.
In fact, I'd advise that it's absolutely crucial to have a solicitor at this stage to avoid serious (and costly) problems further down the line. There may be lots of land available for sale at the moment, but it's not all suitable for development; its relation to the Local Development Plan is a very important factor.
From a seller's point of view you'll need to ensure your land is fully 'optimised' – you may have planning permission for one property, but would you get compensated if a development of six homes are built on the site?
And if you've set your sights on a piece of land with planning permission, it's essential to ensure the proposal precisely matches the actual land in question – you'd be surprised how many people purchase a parcel of land thinking it benefits from planning only to discover that the plan used in conjunction with the planning application does not marry up with the title plan.
If a certain plot of land doesn't have planning permission, then don't simply assume it will be granted at some point in the future – or that the condition of the site makes it cost-effective to build on.
Similarly, your title needs careful checking to see if it is 'possessory' rather than 'absolute' as there is a risk that someone with a more secure title could make a claim on the land in the future.
Plans themselves are often very vague, and if you don't obtain a thorough and professional look at the various issues (such as access, utility supply and neighbouring land) before buying or selling land you may find yourself having to deal with serious legal problems further down the line.
Another factor that's coming as a nasty surprise to many developers is the recently-introduced CIL (Community Infrastructure Levy), a planning charge imposed by local authorities designed to support the infrastructure of the area.
Formally adopted by the Borough Council of King's Lynn and West Norfolk in early 2017, it applies to all planning decisions made from that date, and although there are exceptions to the charge (self-build projects are one of them) it's something that should certainly be addressed at the very early stages of buying or selling land.
As you may have gathered by now, there's no such thing as a silly question when it comes to selling and buying land.
Not consulting a solicitor at the initial stages of buying or selling land is an enormous risk, and that's not intended to be scaremongering. As a seller the last thing you'd want is the sale to fail because of some oversight that could have been remedied much earlier. And there can be few things worse than buying a plot of land and then discovering you can't do anything with it – or even finishing your project and then be faced with the prospect of having to take it down.
If you're thinking of buying or selling land (or have any other legal issue), please contact us today for an initial consultation.
Find out more about Eileanora Ni-Charthaig here
Find out more about our Commercial Property services here
Find out more about our Residential Property services here
A version of this article originally appeared in KL Magazine Home Design and Build Special Edition which can be picked up at various locations around King's Lynn and West Norfolk or read online at issuu.com.