Fraser Dawbarns held their sixth Annual Charity Golf Day on Friday 10th August 2018. The golf day has quickly established itself as one of the most successful days in our social calendar because of the fantastic contribution we make to good causes as well as the enjoyment had by all participants.
This year our chosen charity is Sports Connections Foundation, a Peterborough based charity that uses sports to raise money for children at home and abroad. You can find out more about the excellent work that SCF do on their website. www.scfchildrenscharity.org.uk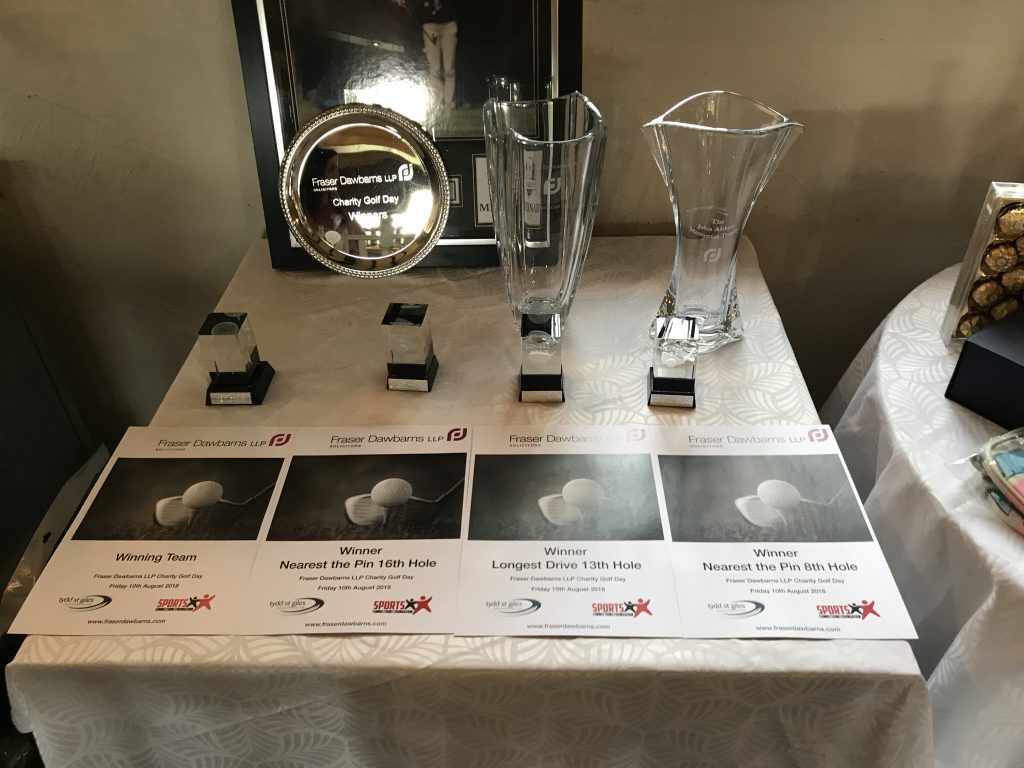 As in previous years, the day was held at Tydd St. Giles Golf and Country Club where Neil John, a partner at Fraser Dawbarns, is an active member. This is the second year that golfers have competed for the John Aitken Memorial Trophy, as well as prizes for longest drive on the 13th hole and nearest the pin on the 8th and 16th holes.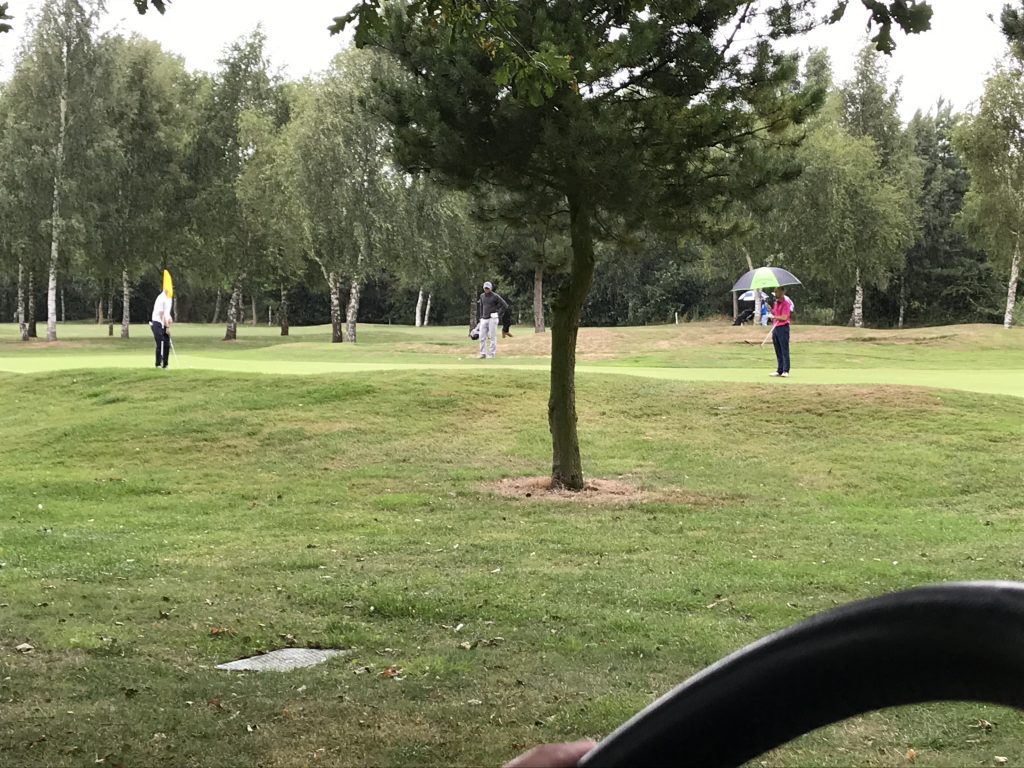 This year we had 59 golfers across 15 teams who all, after a bacon roll at registration, had to brave the elements as they went round. Although the hot weather we had been enjoying for most of the summer failed to materialise on the day, nobody let the occasional downpour dampen their spirits.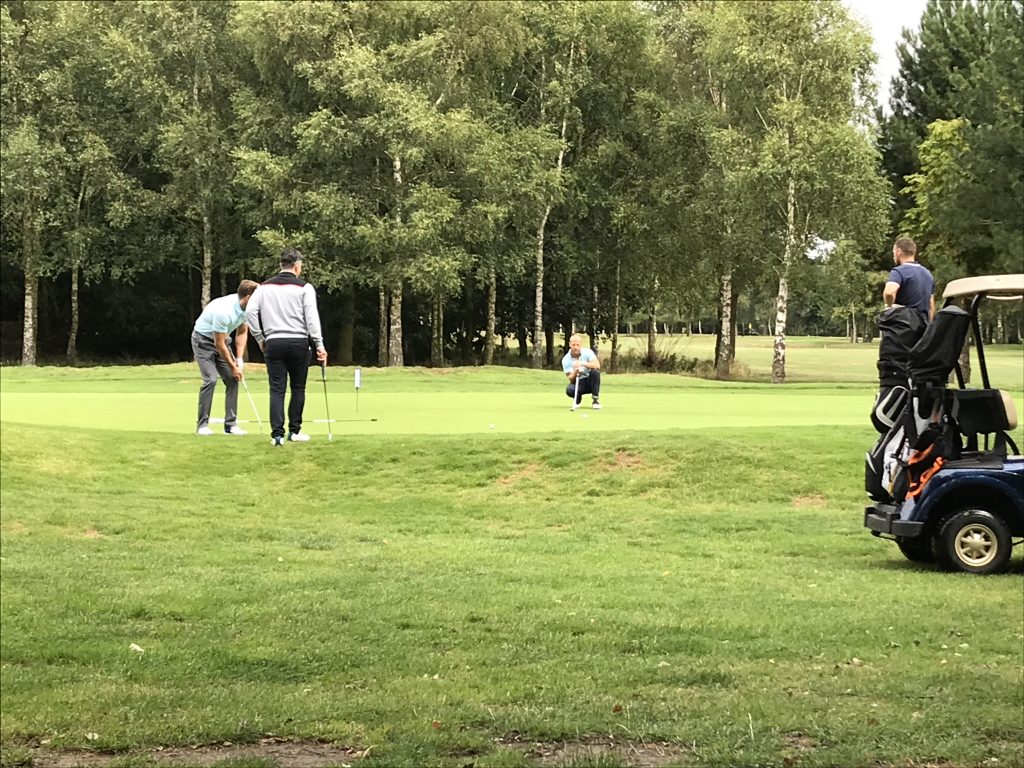 After the golf, the players returned to the clubhouse where everyone enjoyed a barbecue meal. Junior McDougald, co-founder of Sports Connections Foundation came to Tydd St.Giles Golf Club to speak to our attendees about the fantastic work that SCF do.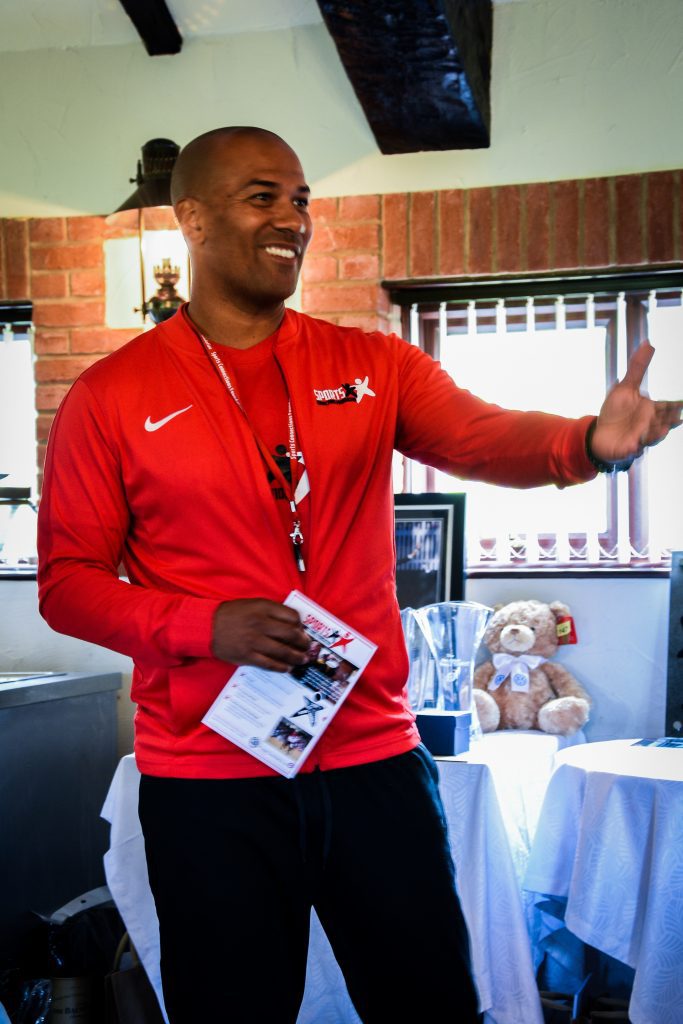 Following this, the winner of the prize draw was announced and prizes were given out to the winners of the Nearest the Pin on the 8th hole, Nearest the Pin on the 16th hole and Longest Drive on the 13th hole challenges. Each of these won a £50 American Golf Voucher and two of our winners generously contributed their prizes to the auction.
Then we were on to the competition winners. In third place we had NM Finance consisting of Des Mace, Max Mace, Mark Wheeler and Roger Kingsley.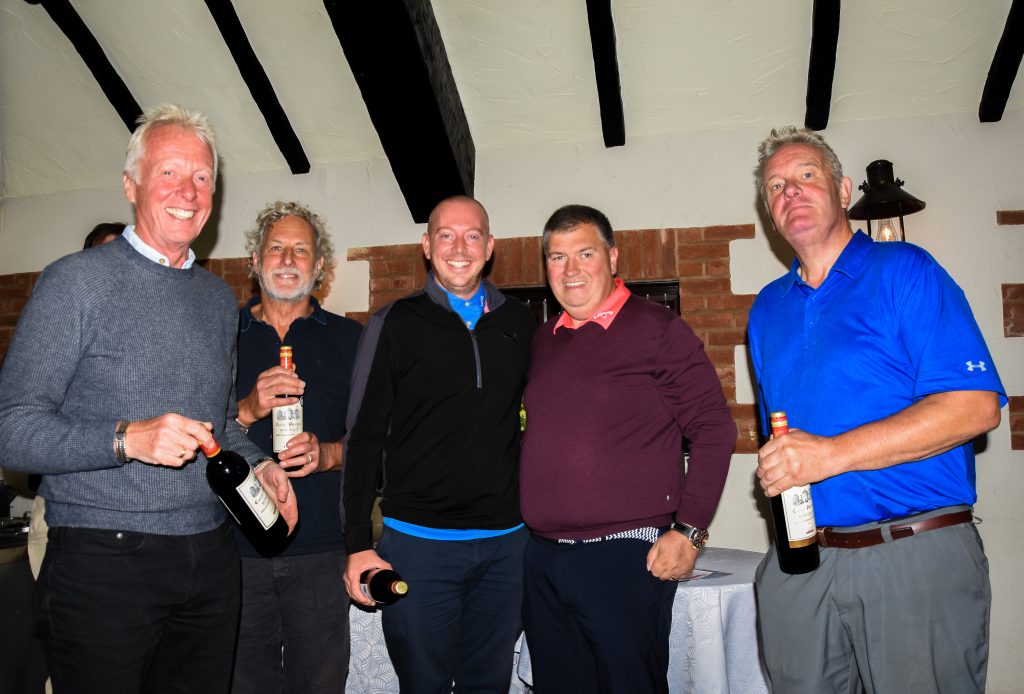 In second place were the Tydd St. Giles home team led by club captain Vince Day along with Dean Wright, James Hale-Smith and Lee Smith.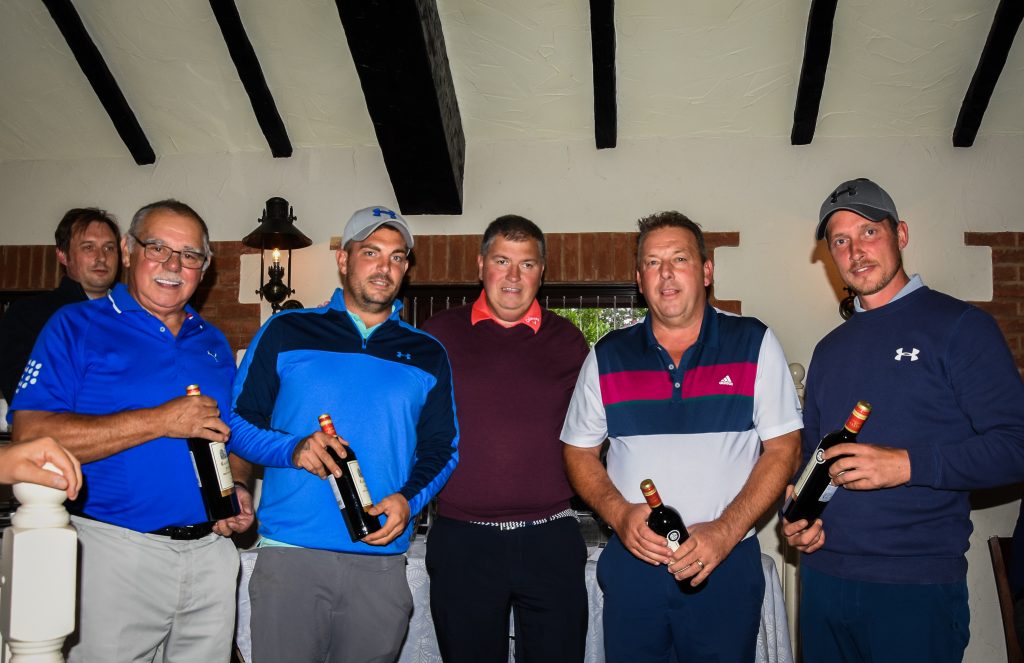 Finally we held an auction where prizes that had been generously donated by Coastal Construction, NM Finance, Imagine Spa, Middleton Steakhouse, Walters, KLFM and others were put up for auction. We are grateful to John Maxey of Maxey Grounds for helping us out by conducting the auction.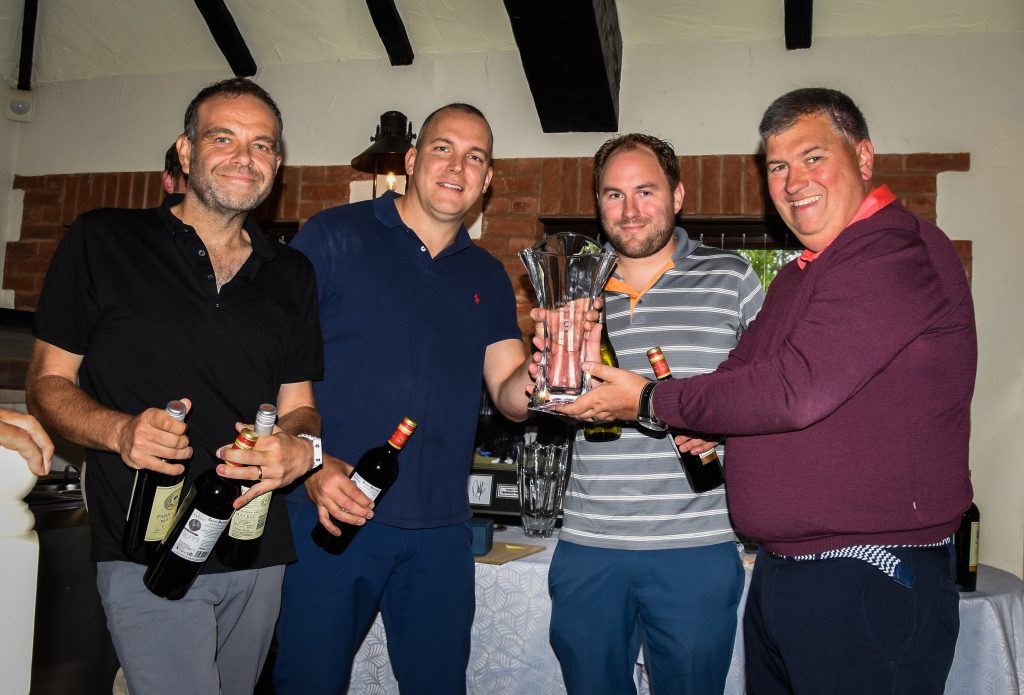 Fraser Dawbarns are very proud of the success of this event, not least because we were able to raise a grand total of £2,200 for SCF, in no small part thanks to a generous donation from Club Captain Vince Day as well as generous spending by our attendees at the raffle and auction.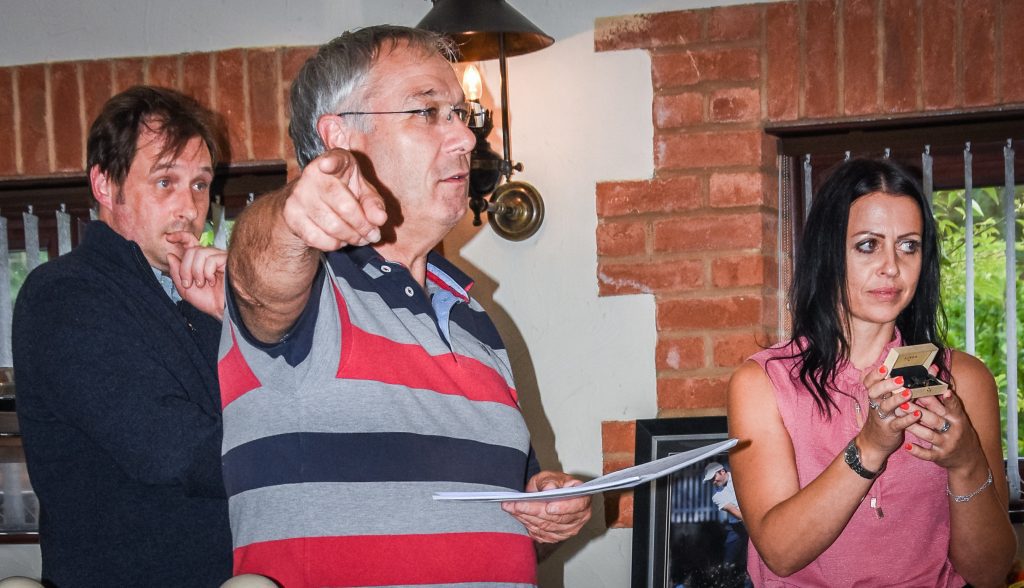 We are aware that the Charity Golf Day would not have been the success it was without the contribution of everyone who attended so we would like to extend our thanks to them, and to everyone who gave their time to make this event the enjoyable day it was, with particular thanks to Neil John and Julie Taylor, without whom the day would not have been such a success. Thanks also to Edrupt Photography for taking pictures of the prize giving and auction. We look forward to seeing everyone at the 2019 event.