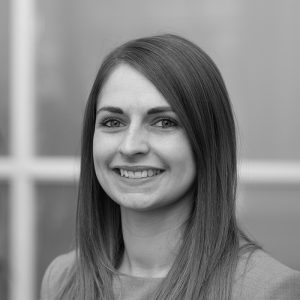 Solicitor Emma Stearman of Fraser Dawbarns explains why it may be time to consider changing the law to allow for no fault divorces in the UK.
Update 26/07/2018: Since this article was published, Mrs Owens has had her request for divorce rejected by the Supreme Court but the judges have stated that this left them with 'uneasy feelings'. Lady Hale stated; 'I have found this a very troubling case. It is not for us to change the law laid down by Parliament our role is only to interpret and apply the law that Parliament has given us.'
Owens v Owens
Last year Judge Robin Tolson QC refused to grant the divorce petition of Mrs Tini Owens of Worcestershire after concluding her allegations of unreasonable behaviour were simply 'of the kind to be expected in marriage.'
It was an extraordinary decision, and one that may well be overturned any day soon, as Mrs Owens appeal against the decision was heard by the Court of Appeal earlier this year – on February 14th no less!
The original decision left Mrs Owens locked into a loveless marriage, and it renewed the debate about whether our current matrimonial law should be reformed to allow for no fault divorces.
Sadly, it's a fact of life that relationships do break down and marriages do fail, but it comes as a shock for many people to learn that 'irreconcilable differences' are not grounds for divorce. For a divorce to be granted, 'it's necessary to prove the marriage has broken down irretrievably by citing one of five facts – and most of them require one of the couple in question to take the blame; for adultery, for unreasonable behaviour or for desertion (which is extremely rare).
The Requirement for Blame
If neither party is willing to become the one 'at fault' then the couple will have to rely on the other grounds for divorce – either a 2-year separation (which still requires the consent of the respondent) or a 5-year separation, which requires no consent.
It can be a frustrating situation, and as most divorces involve the resolution of issues relating to children, property and finances, this focus on who's to blame can turn initially amicable break-ups into hostile (and costly) arguments.
However, it's important to note that decisions regarding financial settlements and contact arrangements with children are completely independent from these matters; in evaluating them, the court has no interest in who's divorcing who or who's to blame for the marriage failing. For that reason, taking the blame should be seen as a means to an end – a relatively simple and very effective way to allow for the dissolution of the marriage. In fact, in recent research by Resolution (the former Solicitors Family Law Association) 27% of fault-based divorcees said that the alleged 'fault' wasn't actually true – but was the easiest option available to them. It's a situation that's far from ideal, but it's unlikely to change soon, despite the widespread support for no fault divorces within the judiciary.
On 13th October 2015, Richard Bacon MP (South Norfolk) introduced a No Fault Divorces Bill to the House of Commons, providing for divorces without either party having to satisfy the court of any facts other than the irretrievable breakdown of the marriage. Although it did receive its first reading, any further (or future) progress of the Bill was ended by the closing of the 2015-16 session of Parliament.
Update 26/07/2018: On 20 July 2018 Baroness Butler-Sloss introduced the Divorce (etc.) Law Review Bill to the House of Lords. This would commit the Lord Chancellor to review the current law, and report findings back to Parliament. It also proposes a new divorce process where either or both parties could begin divorce proceedings and then confirm the divorce nine months later without alleging fault.
A Friendly, Compassionate Approach
At Fraser Dawbarns, our specialist family law team has considerable experience in divorce cases, and we understand what an upsetting, emotional and stressful time it can be. That's why we go to great lengths to minimise litigation and ensure you go through the process with the minimum of acrimony.  And when it comes to deciding who 'takes the blame' (and what for) we always work sensitively and compassionately. As for Mrs Owens, you should note this is a very unusual case and that very few divorces are defended – and even fewer are successfully defended. If you do consider defending a divorce petition based on this case, you should consult a family lawyer first.
To find out how we can help you through this difficult time, contact us on 01553 666600 or email emmastearman@fraserdawbarns.com
Find out more about Emma Stearman
This article originally featured in the April 2017 Edition of the KL Magazine which can be viewed here.