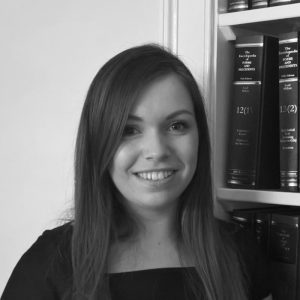 When helping clients with a Will, I am sometimes asked what will happen to their Facebook page in the event of their death. I have to respond that unless you have stated what you want, it is likely that nothing will happen. Your Facebook page will continue to exist just as it had while you were alive. A bigger issue is that most people don't even ask, they consider what will happen to their assets but give no serious consideration to their online life.
A Facebook page doesn't have monetary value, but it does have sentimental value to the family of the deceased client. These accounts typically contain hundreds of personal pictures and messages which may be of comfort to those left behind when the client dies. Different people, however, will have different wishes about how they would like their page dealt with.
Thankfully Facebook has put processes in place to deal with the mortality of its users. Providing the user has set up how they would like their page to be handled on their death, Facebook accounts of deceased relatives are fairly easy to deal with, Facebook allows either memorialising a deceased person's account or deleting it outright.
If the user requests memorialisation they will need to nominate someone to be their legacy contact. A legacy contact operates in similar ways to a Trustee; they can make some changes to the account but cannot login to the account or delete any contacts.  The steps to create a legacy contact are simple and can be done by the client from their own account.
If the client has died without leaving wishes as to what they want to happen to their account after death, it is also relatively easy for a friend or relative to memorialise  or delete  the account, the executor or a family member can contact Facebook with a copy of the death certificate.
Difficulties could arise if family members have different wishes about what should happen. Some family members may wish to keep the account and feel unable to let go of the photos and content contained within and others may consider it too much like the deceased is alive and prefer that the page be deleted.
Some clients decide to state in their Will what they would like to happen to their account but this can also cause problems. What happens if a client requests their account be memorialised in their Will but later instructs Facebook to delete their account without changing their Will? What if a close relative requests deletion contrary to the Will? What if a client dies without leaving such instructions?
These are all new situation for Probate lawyers to consider, so to avoid as many of these problems as we can, I would suggest that the client either puts their desires in a letter of wishes or that they leave instructions to Facebook. Without knowing what the deceased would have preferred there are no clear answers as to what the protocol is. Perhaps all we can do is ask the family to consider what the deceased would have wanted.
Click here for more information about making a Will.