The doors to Fraser Dawbarns new Ely office have been open to the public since 9th April but the official opening event took place last Friday.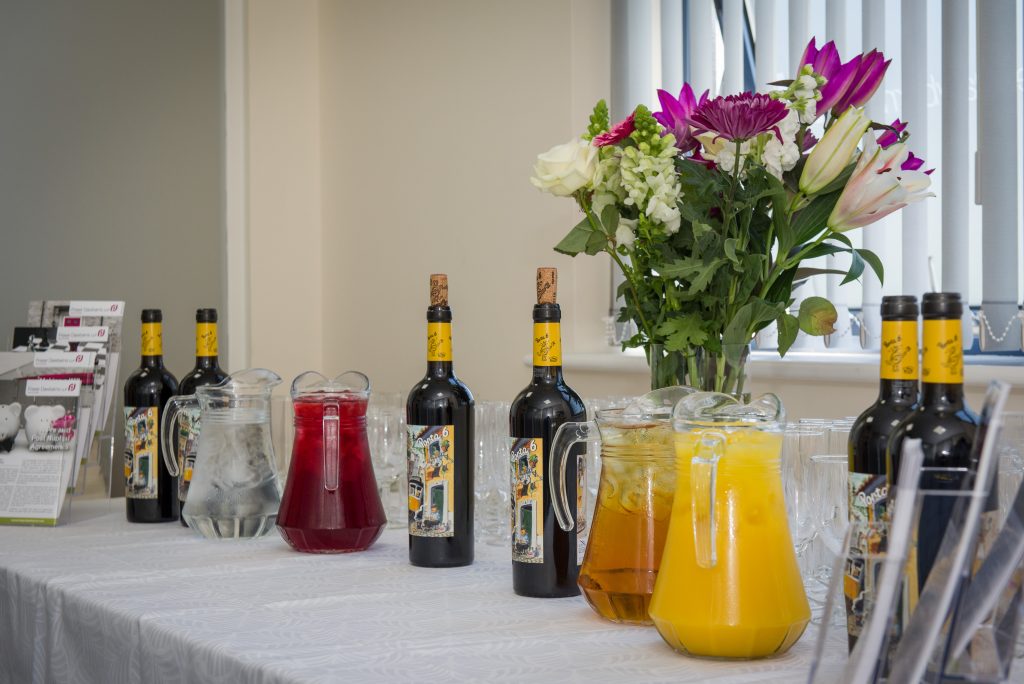 Lucy Frazer, MP for South East Cambs, gave up some time from her busy schedule to say a few words and to unveil a plaque commemorating the opening of the fifth Fraser Dawbarns office joking that it was nice to be opening a firm whose name bore a similarity to her own.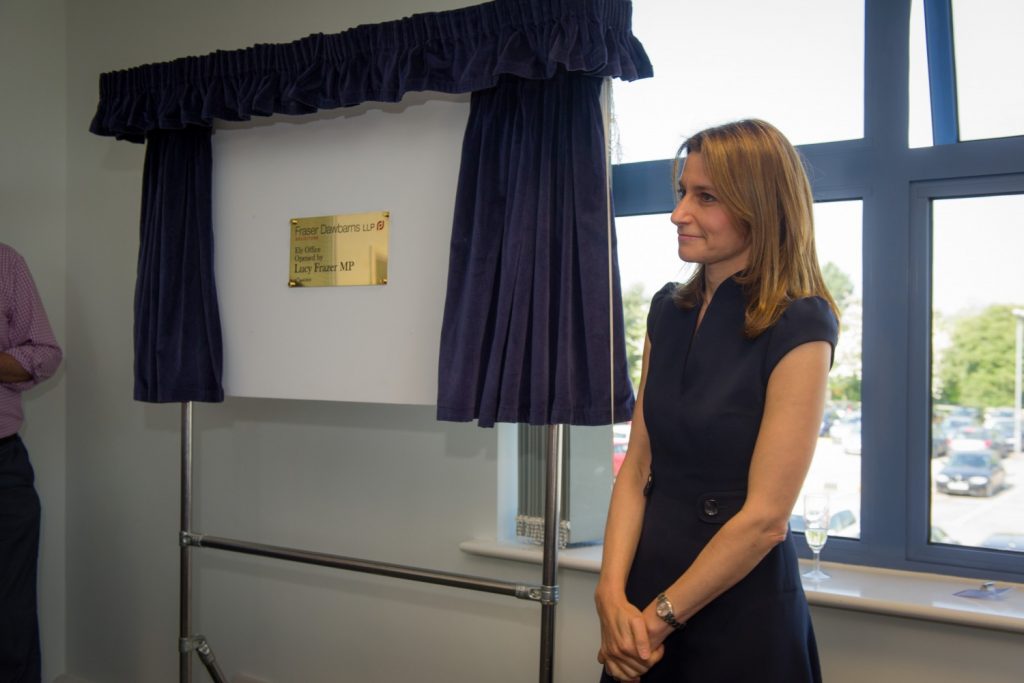 Everything had come together to ensure a successful and enjoyable event, the sun was shining, the food supplied by Tom's Kitchen was delicious and representatives from many of Ely's local businesses attended the event so they could meet and speak to Fraser Dawbarns staff.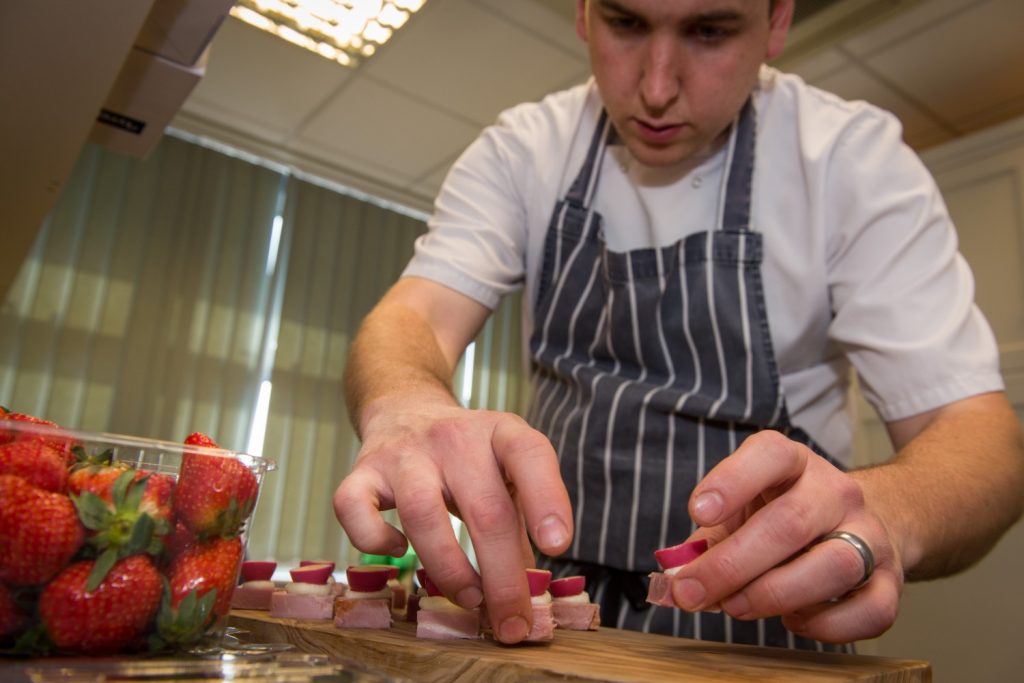 Managing Partner Melinda Smith was pleased with the turnout: "As we are newcomers to the town, we were looking forward to meeting business people and residents from the Ely area and we were delighted that so many people took the time to come along to our official opening"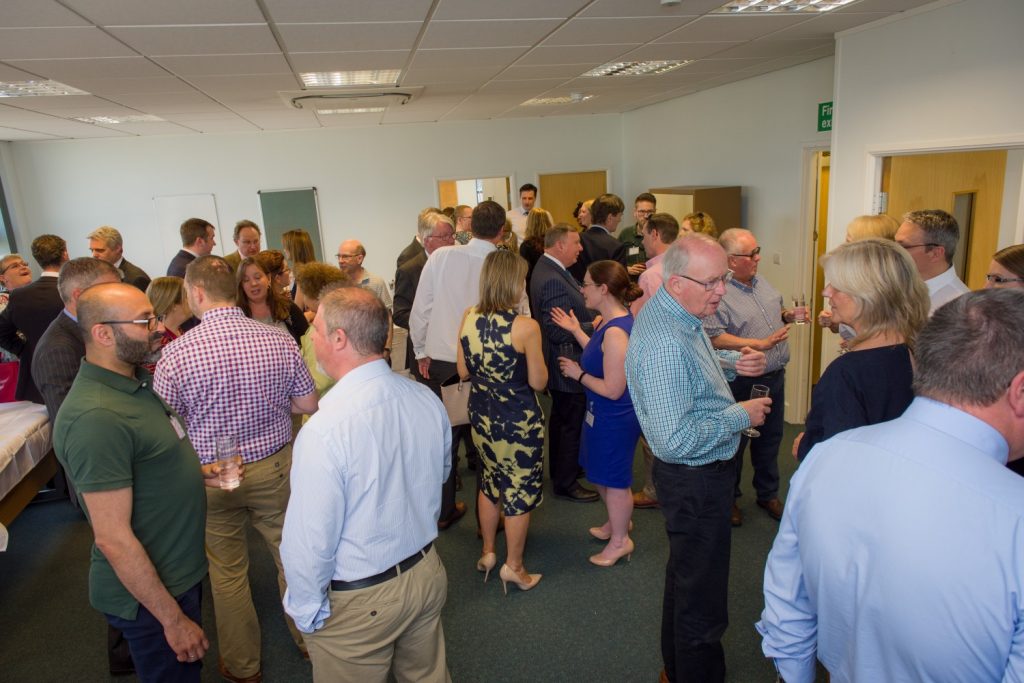 Fraser Dawbarns have been becoming more involved in the Ely community over the last few years, firstly as sponsors of the Ely Business Awards and more recently as members of the local chapter of the Chamber of Commerce.
Melinda says: "Ely is a vibrant and growing city and we love the sense of community here. The local branch of the Chamber of Commerce is very active and welcoming and we look forward to building a lasting relationship with the people of Ely"
Although Fraser Dawbarns is new to Ely, the firm has been established for over 150 years and traces its history back to 1842 when James Edward Fraser opened his practice. Fraser Dawbarns now has offices in King's Lynn, Wisbech, Downham Market, March and Ely with over 110 staff, giving the firm the resources of a larger firm, yet without losing sight of the values clients expect from a smaller solicitor's practice.
"Remaining aware of our history allows us to retain the client-focused approach and traditional feel that is typically associated with a smaller high street firm but at the same time we are continuing to move into new areas and provide the high level of service and efficiency that clients expect from a modern solicitors" says Melinda.
If you are interested in more information or if you would like legal advice, please get in touch with Fraser Dawbarns today.
Read the Ely Standard's coverage of the opening event.