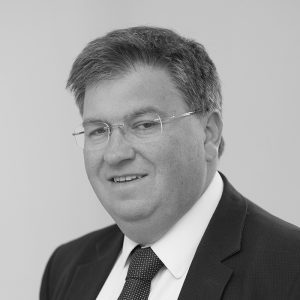 When I first qualified at the end of the last century, the perceived wisdom was that around 2% of disputed claims, whether fully contested or solely an argument over value, saw resolution by a Judge at a trial. At around that time the Civil Procedure Rules (CPR) came into force, bringing sweeping changes in the way cases are handled by the Courts. Before the CPR commenced, only a Defendant could make the offer of settling a claim which carried real costs risks by paying money into Court.
With the implementation of the CPR, the Claimant could also make offers, under Part 36, which placed a risk on the Defendant in costs if the Claimant was awarded more than he or she had offered to accept. But things have gone further than that as the CPR has had almost 90 updates in its 18 years of service.
Both parties are now expected to try and settle a claim, or certain issues within it, where at all possible by use of negotiation or alternative dispute resolution in one form or another. The Small Claims Track for claims up to £10,000 which don't involve a personal injury element has it's own dedicated mediation service by telephone, which is free of charge and is run by the Court Service.
In higher value claims, the parties can engage independent mediators who's fee is split between both sides. The mediator's job is that of facilitator and he or she shuttles between the parties who are usually in separate rooms. All comments and concessions made by either side are strictly off the record and cannot be used in the Court proceedings which surround the mediation.
In this environment, litigants are often more likely to explore settling a claim, but it is important for each side to be aware of the other's case to be able to correctly assess the possible settlement opportunity the mediation affords. Mediation can take place before or after Court proceedings are issued.
The Courts do encourage parties to mediate, or engage in other ADR such as Arbitration, and a party can be penalised in costs if they unreasonably refuse to mediate. A full blown trial with Barristers on each side and possibly experts in attendance is an expensive exercise and the risk of not being awarded costs for refusing to mediate is very real.
So what is the art of settling a claim? Whether you are the Claimant or Defendant, it is important to understand the other side's case as well as your own and make a realistic offer to settle either the whole claim or a specific part of it as soon as possible. This will place as much risk on the other side and may encourage them to resolve the matter. In crude terms, the longer a case runs, the more it is likely to cost. Swift resolution saves time and money for both sides.
If the offer made is rejected, you should consider mediation or other ADR and actively suggest it. Should your opponent reject mediation without good reason, you may gain a further tactical advantage by having the ability to seek a costs advantage if the matter does end up before a Judge.
But most importantly, you should contact Fraser Dawbarns for specialist advice on all of your litigation issues.
Find out more about the legal claims services at Fraser Dawbarns
Find out more about the legal disputes services at Fraser Dawbarns