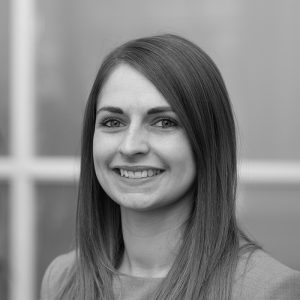 Traditionally the role of a McKenzie friend was to offer moral support to those representing themselves in court.  Now, there is evidence to suggest that this role has widened over recent years writes Emma Stearman, a solicitor in the Family Department.
When a family unit breaks down, it is important to make arrangements for children to ensure that they are able to maintain a relationship with both parents. Generally, parents are able to agree the living/contact arrangements for children in line with what is in the child's best interests.  However, when parents are unable to reach agreement and all efforts are made to resolve outside of the Court arena, it may be necessary to resort to Court proceedings.
Following the reduction in legal aid, which came into force in April 2013, there has been an increase in parents (and other parties such as grandparents, step-parents etc.) representing themselves, which is known as acting as 'Litigants in Person'.
Understandably, conducting your own litigation and addressing the Court is a daunting prospect, as well as being in an emotionally vulnerable state due to having limited or no contact with your children.
The Courts are encouraged to recognise the problems facing Litigants in Person and generally allow parties to have the moral support of a 'McKenzie friend' in Court, which will usually be a friend or family member of the Litigant in Person. Originally, the term derived from the case of McKenzie v McKenzie and since that time, it has become increasingly common for Litigants in Person to be accompanied by a McKenzie friend in Court.
The traditional role of a McKenzie friend was to take notes, organise documents and quietly make suggestions, but there is evidence to suggest that their role has widened greatly over recent years. In some cases, McKenzie friends offer their services for payment, which has become a growing concern.
In one instance, the Court granted a McKenzie friend, David Bright, the rights of audience to address the Court when assisting a Litigant in Person.  Mr Bright was a member of an organisation known as 'The Parents Voice', which offered McKenzie services in family disputes.
It later transpired that Mr Bright attempted to submit a false report to the Court, purporting to have been prepared by a psychologist when it was in fact prepared by a fellow member of The Parents Voice, who was not a fully qualified psychologist.
When the deception came to light Mr Bright and his colleague were both charged with perverting the course of justice and received prison sentences for their actions. Whilst this is an extreme example, it demonstrates the need for both the Courts and Litigants in Person to recognise the limitations on McKenzie friends.
Professional bodies (e.g. the Law Society) have recognised that McKenzie friends are unregulated and unqualified, but this is not always apparent to the Litigant in Person. A recent consultation proposed a ban on fee-charging McKenzie friends and recommended that all McKenzie friends sign up to a code of conduct but a response is still awaited as to whether these proposals will be implemented in the future.
Undoubtedly, there is a distinction between a friend or family member accompanying a Litigant in Person at Court and McKenzie friend being paid to undertake litigation, including addressing the Court. However, it is important to be aware of the differences in order to avoid falling foul of paying for unqualified and unregulated advice and assistance.
Our family solicitors at Fraser Dawbarns LLP are always happy to offer advice and assistance in family disputes.  We offer 'advice in the background' to Litigants in Person in order to keep costs manageable for clients.
This article aims to supple general information, but it is not intended to constitute advice. Every effort is made to ensure that the law referred to is correct at the date of publication and to avoid any statement which may mislead.  However, no duty of care is assumed to any person and no liability is accepted for any omission or inaccuracy.  Always seek our specific advice. Fraser Dawbarns LLP are always happy to provide such advice.
This article appeared in the Spring issue of North Norfolk Living Magazine which can be read here.